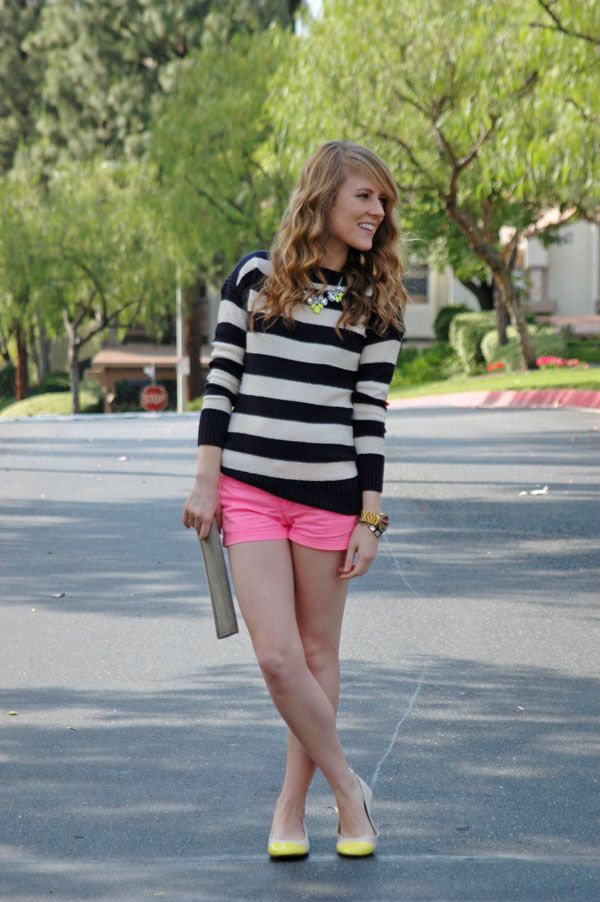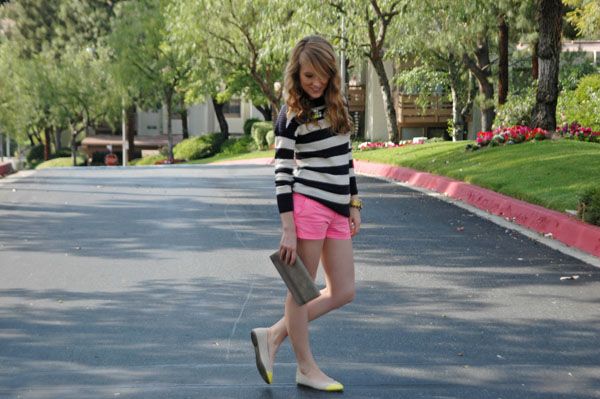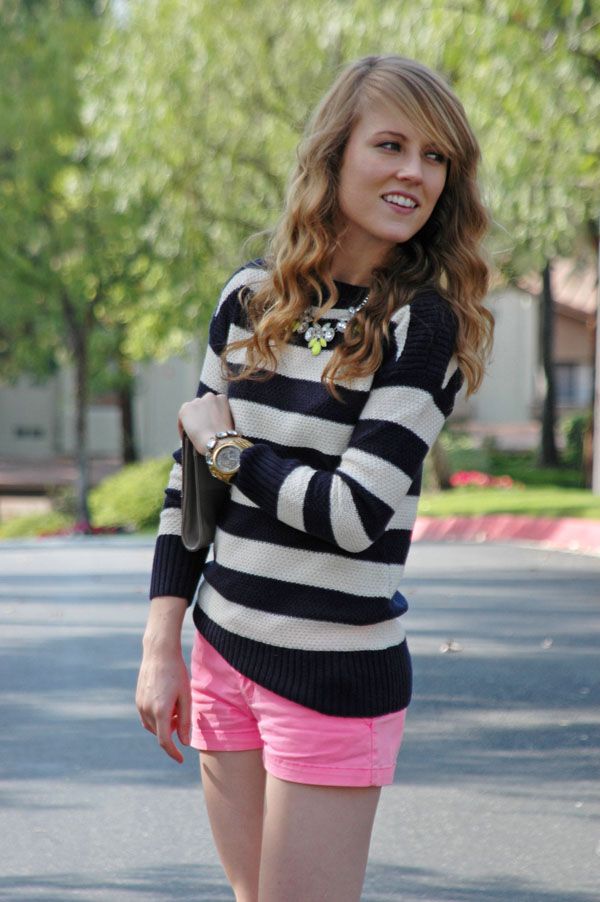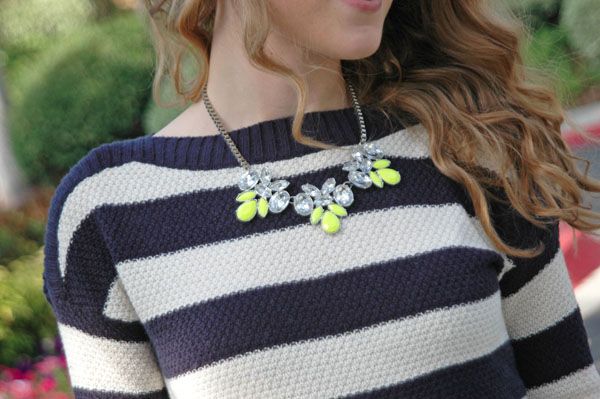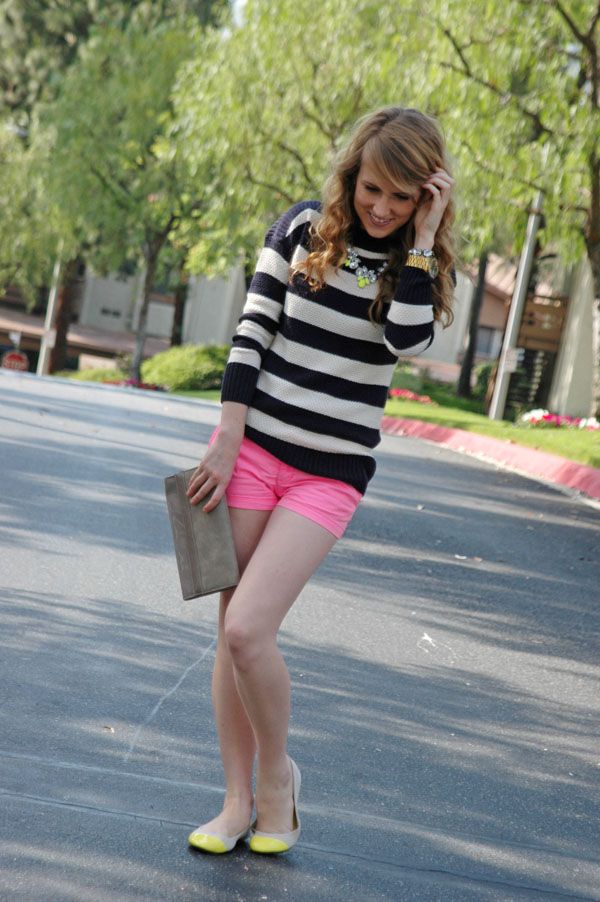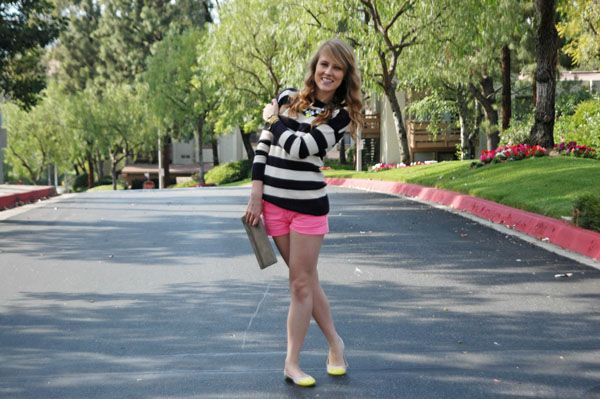 My Threads: Sweater:
Gap
, Shorts: Target (
similar
), Flats: Old Navy, Clutch: H&M, Necklace: Express, Bracelet: J.Crew Factory, Watch:
Michael Kors
So I totally have a thing for neutrals and neon lately. And then more neon on top of it. So I guess I really just have a thing for neon. Which I'm pretty sure I've always had, based on all the pictures of me in a neon pink hat as a kid.
Anyway. Life has been pretty busy lately, so I apologize that I haven't been responding to as many comments or visiting as many of your blogs! I seriously wish there was more time in the day. In addition to working full time and volunteering for a nonprofit, we are also apartment hunting and planning a vacation. Which is crazy time consuming. Hopefully things will calm down a little soon so I can get back to reading blogs more!
P.S. Can you believe it's already May?!? I'm kind of in shock.
Happy Hump Day!