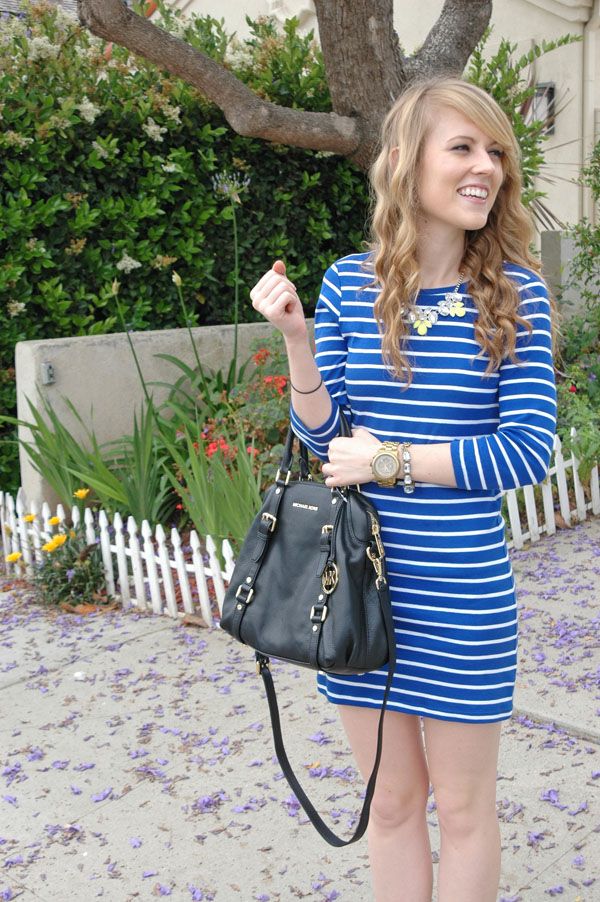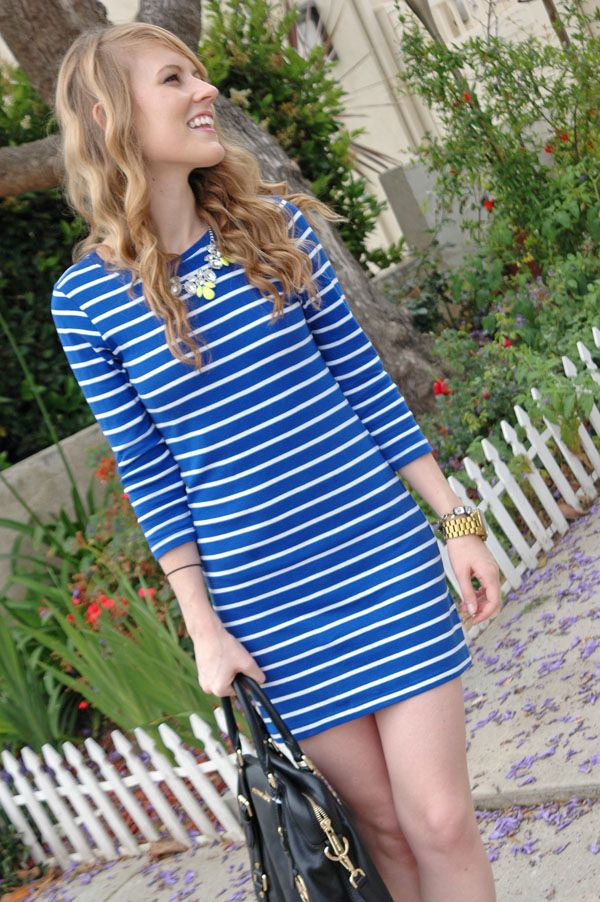 Okay, so I've got a lot of clothes on repeat lately. Would you judge me if I told you I wore this dress three times this week? If so, I only wore it once. I think I'm in a pre-summer, haven't shopped for warm weather clothes yet rut. Except I did get some amazing J.Crew Factory mail this week. And I promise not to wear it for the next three days straight.
Also, I think the warm weather has got me dreaming of the beach, which has me wearing tons of stripes. So bear with me as I get a little nautical for a while.
P.S. Thank you to my friend Laura for jumping behind the camera this week!
P.P.S. I added a shop page (found on the navigation bar) so you can easily find items from outfits plus things I'm totally craving. So go shop your heart out!