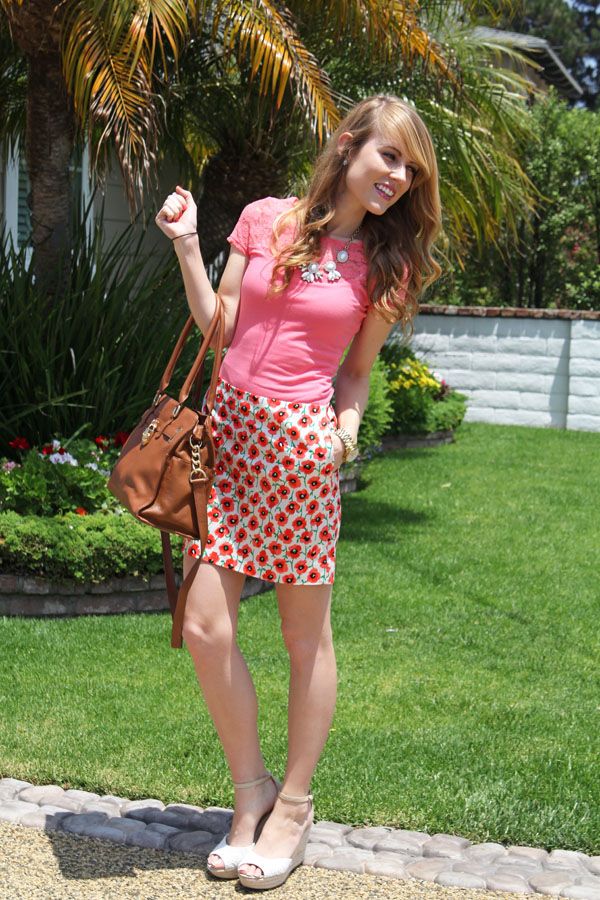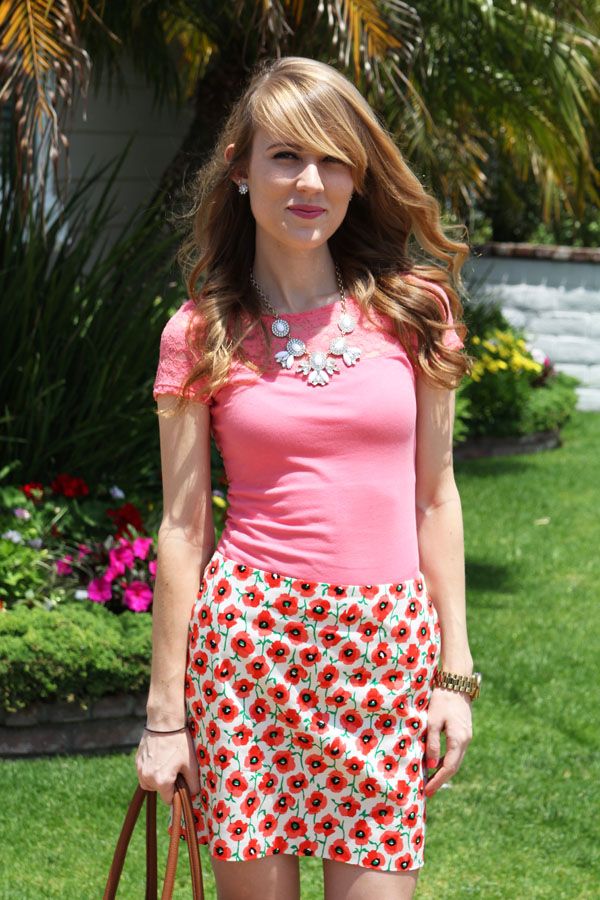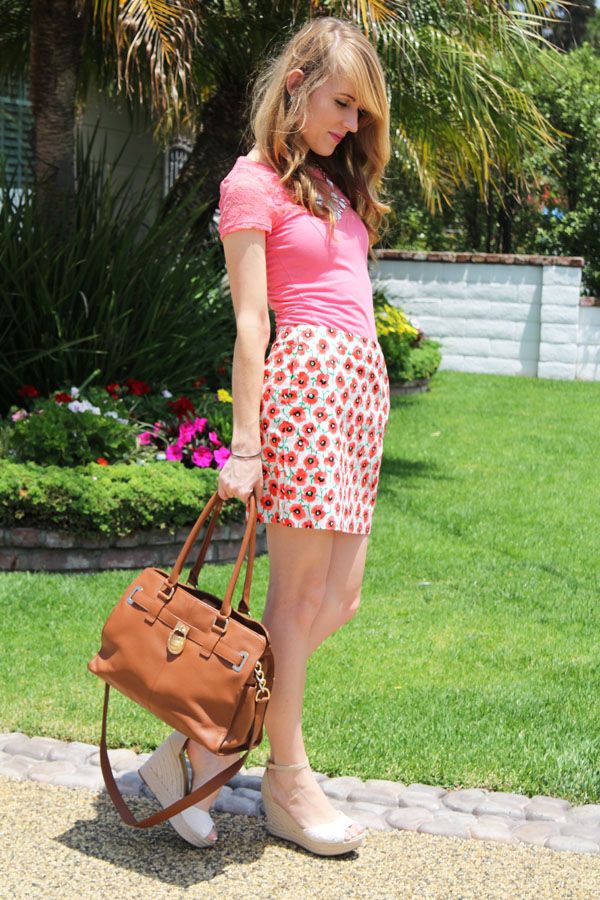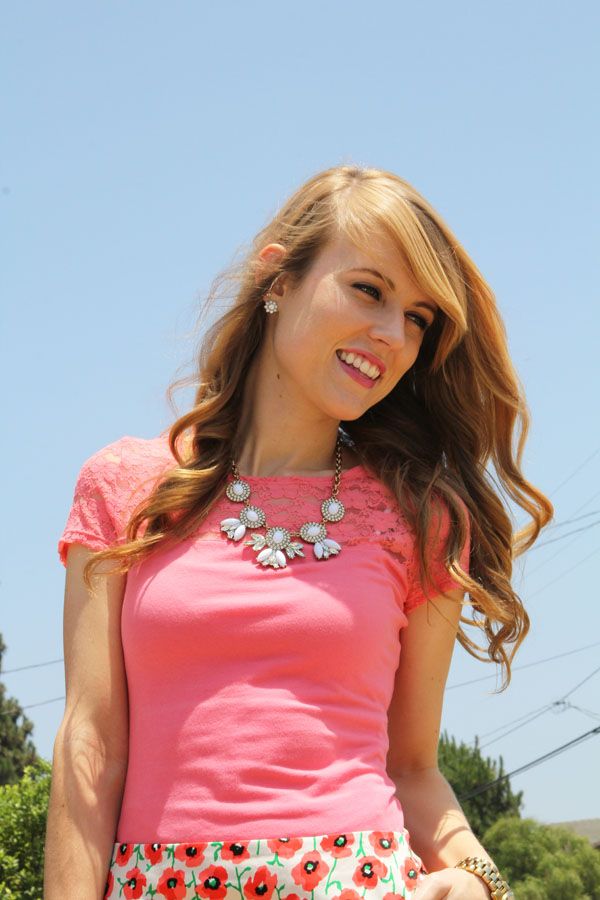 My Threads: Tee: H&M, Skirt: J.Crew Factory, Wedges: Report, Bag: Calvin Klein, Necklace: J.Crew Factory, Watch: Michael Kors
Look! I'm dressed! Okay, I've actually been getting dressed for work all week (sort of), but I've pretty much spent every other moment in sweats. Hopefully, I'll be done with move number one after this weekend. Did I mention I'm moving again in three months? Ridiculous, I know.
Anyway, I love the print on this little skirt, but it's kind of gigantic, so it may need to go back to the store. Don't you hate when things you love don't fit?! Then they don't have the right size...
Hope you have a fabulous and relaxing weekend!