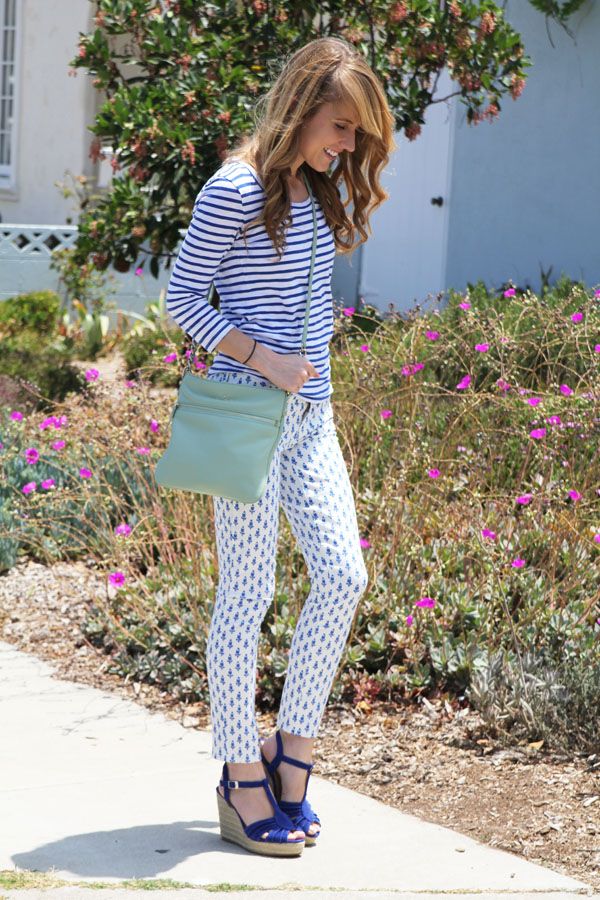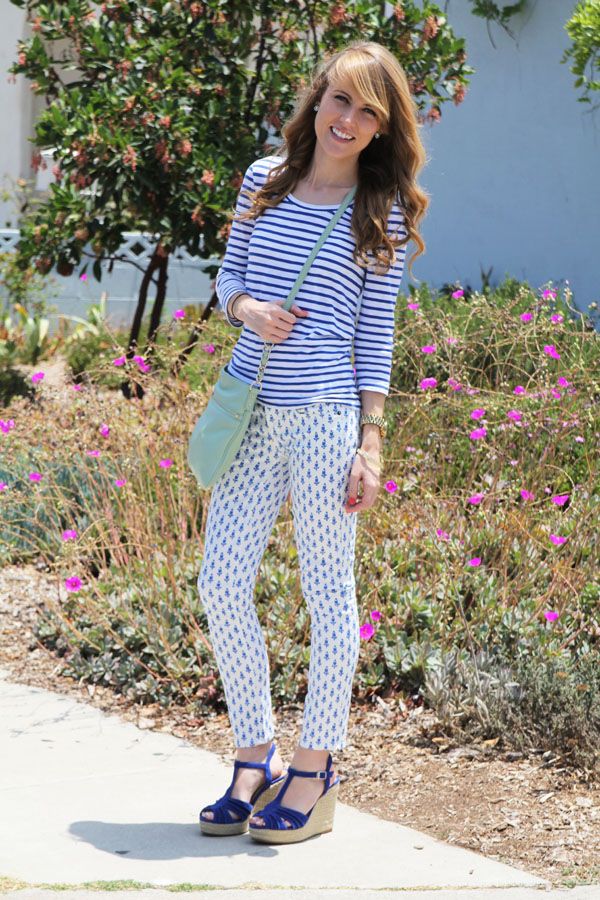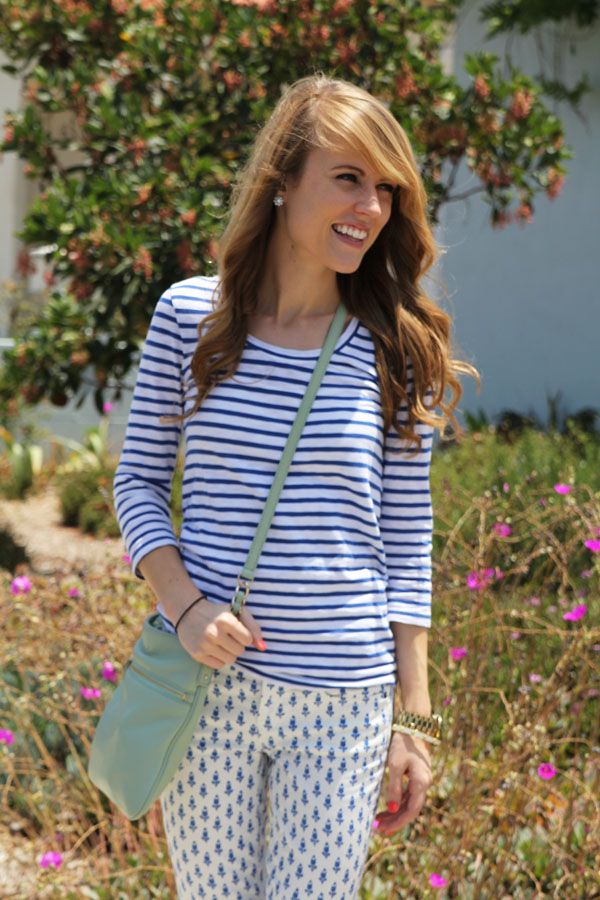 Bracelet: Coach, Watch: Michael Kors
Can you tell I was feeling a little blue today? Not as in sad. Just as in I really like the color blue. I have to point out, though, that the whites in the shirt and jeans match better in real life. Just pretend they're the same.
So this week is moving week for me, which is part of the reason I've been a little sparse around here lately. My outfits a lot of days consist of sweats and a tee. And trust me, those outfits should never be blogged. Or photographed. Or seen by anyone outside of my apartment. Or by anyone in my apartment ,really.
Hope you had an amazing weekend!