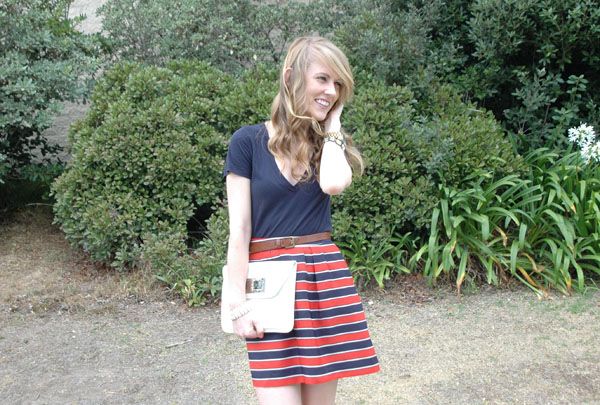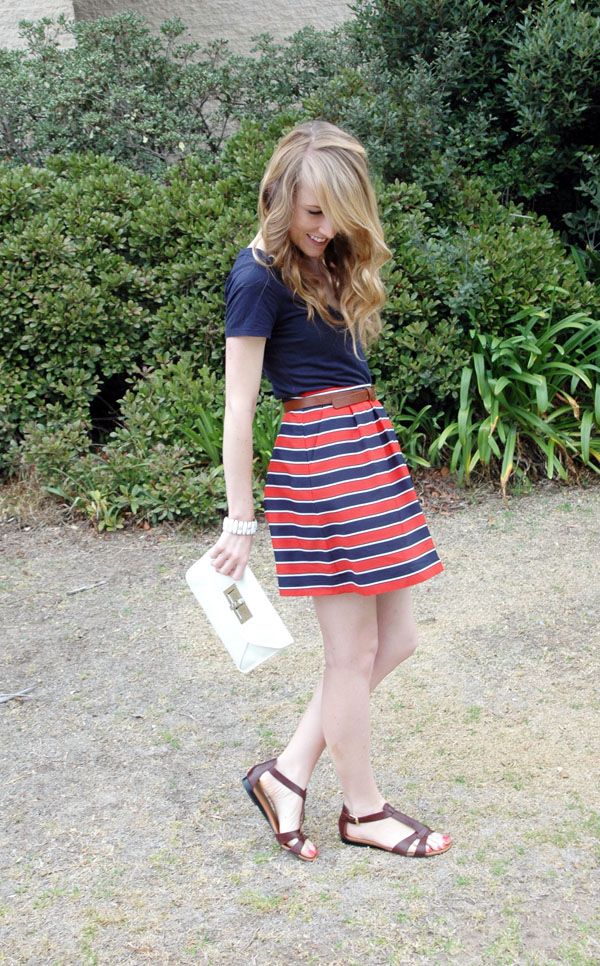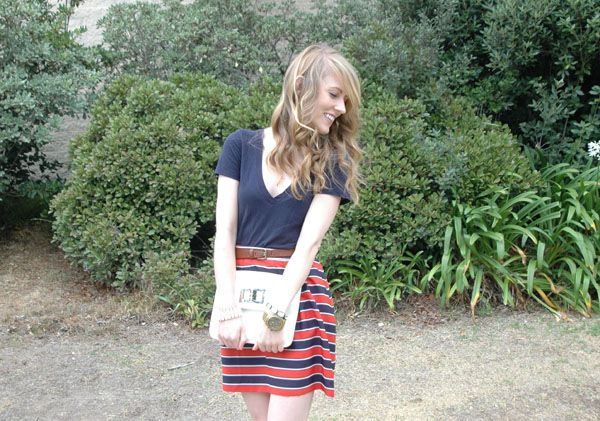 My Threads: Tee: Abercrombie, Skirt: J.Crew Factory, Sandals: Franco Sarto, Clutch: Kohl's, Bracelets, J.Crew Factory, Francesca's, Watch: Michael Kors
What happens when your sister takes your blog pictures? You end up with a million like the last one, and pretty much no normal ones. Her instructions while taking pictures? Pretend you're doing ballet. And because I'm such a nice older sister, I did. So you're welcome for these today. They're pretty old, but my clothes are in about 12 different places right now, so new outfits just weren't really going to happen.
Also, I'm super excited to be co-hosting Funday Monday today! Because let's be real, we all need a little extra fun on Mondays. Be sure to link up below!
Hope you had an amazing weekend!
Happy Funday Monday! Each week, Molly & I will be selecting a few of our favorite posts from the Monday before to feature……it's a great way to put the spotlight on a few of y'all each week! Please be sure to link up an ACTUAL post, not just a link to your main page.
A few of our favs from last week:
Tomato Facial Mask
Mom's Homemade Biscuits
DIY Cork Wallet
I-O-W-A
The Rules for #FundayMonday Link-Ups:
Grab a button and / or post a link back here in your BLOG POST (NOT your blog's main page) so your readers know what all the #fundaymonday-ness is about.

We love you guys linking up and we do go through and read all your posts… so if you do not give credit, we will have to remove your link.

That's no fun, right?

Right. So be nice and share a link! Pretty please?
Link your blog post up using the linky tool below!

It can be ANYTHING! An outfit post, a giveaway, a story, a recipe, whatever. Why? Cause it's #fundaymonday!
Visit a blog or four that you've never been to before and leave a #fundaymonday comment

– you never know, you might "meet" someone new that you will lurve!
Have fun! Cause it's Monday!
Want to cohost #Fundaymonday? We will be accepting weekly cohosts starting next week..........please email us at carlybrydon@gmail.com for more info!