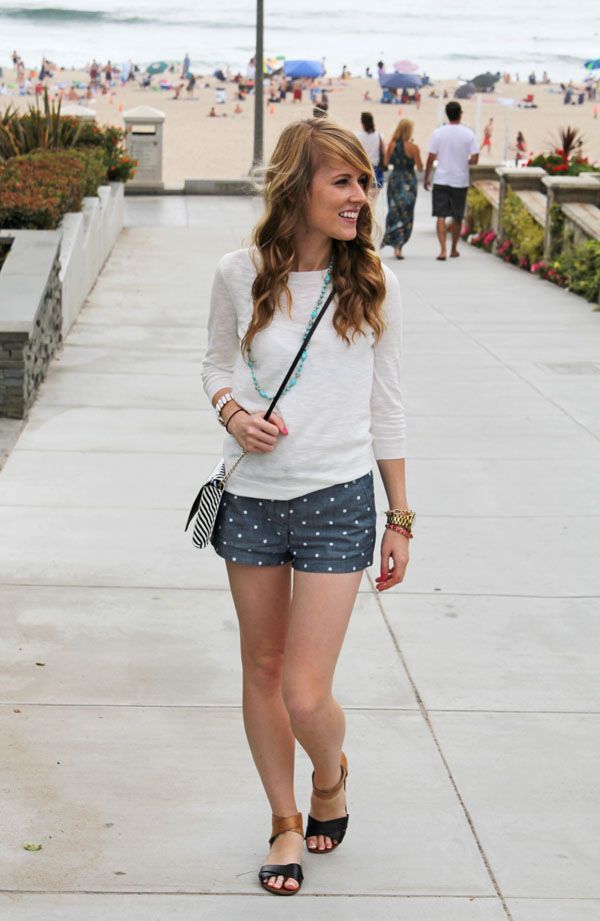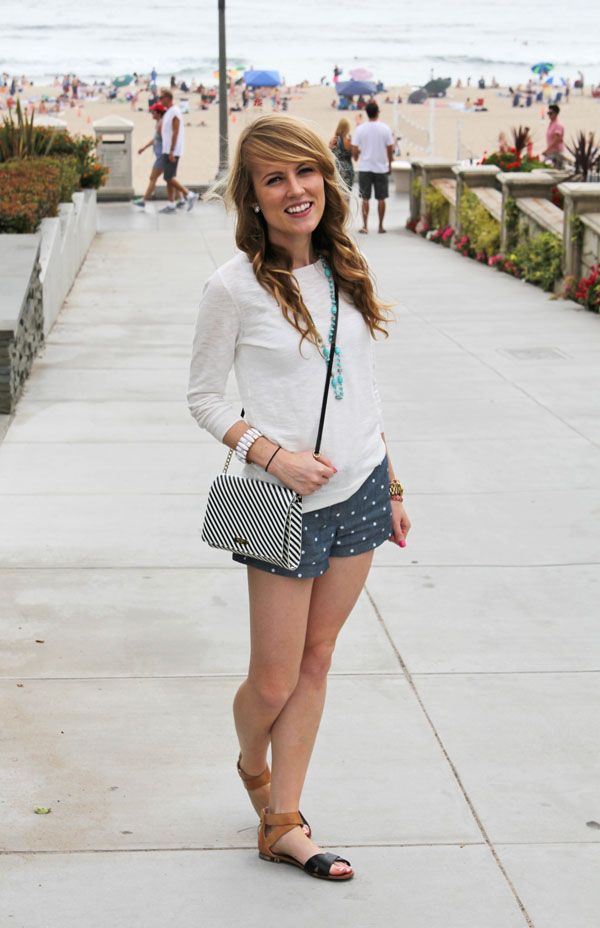 Bag: Kate Spade, Necklace: J.Crew Factory, Bracelets: Francesca's, J.Crew Factory,
Watch: Michael Kors
These shorts have been my favorite this summer, but they have one major flaw. They stretch out like crazy. By the end of the day, they're so wrinkled and saggy, no one will ever believe they've faced an iron. Or a drier. Or believe that I don't store them wadded in a tiny ball wrapped in rubber bands.
Anyway, I really wanted to take pictures by the beach since I was down there for lunch last weekend, but it was insanely crowded. And you know what happens when places are crowded? I run away so no one knows I'm taking pictures. So just pretend the water is closer.
Happy Hump Day!