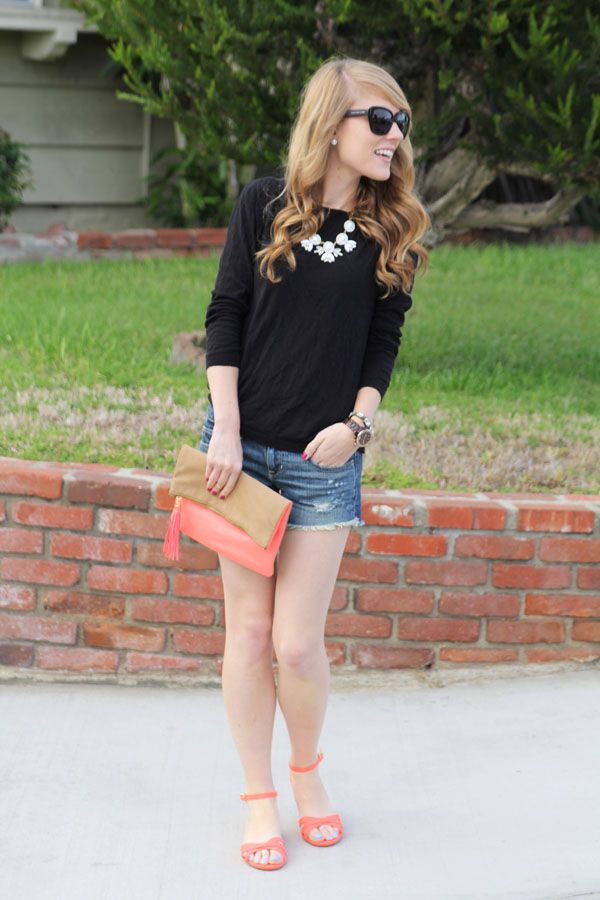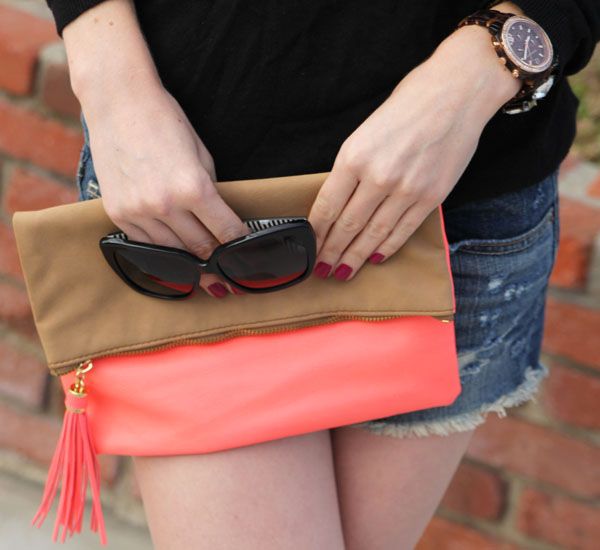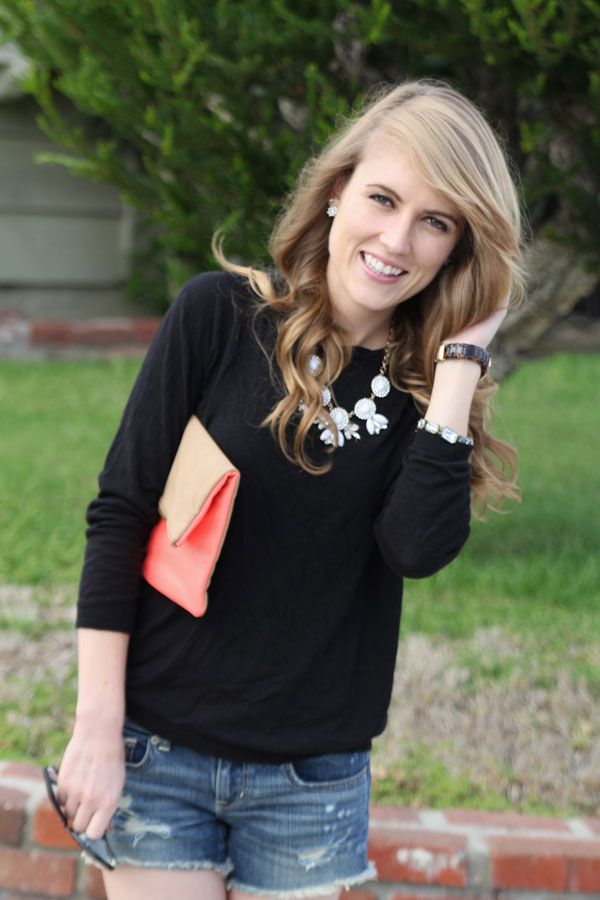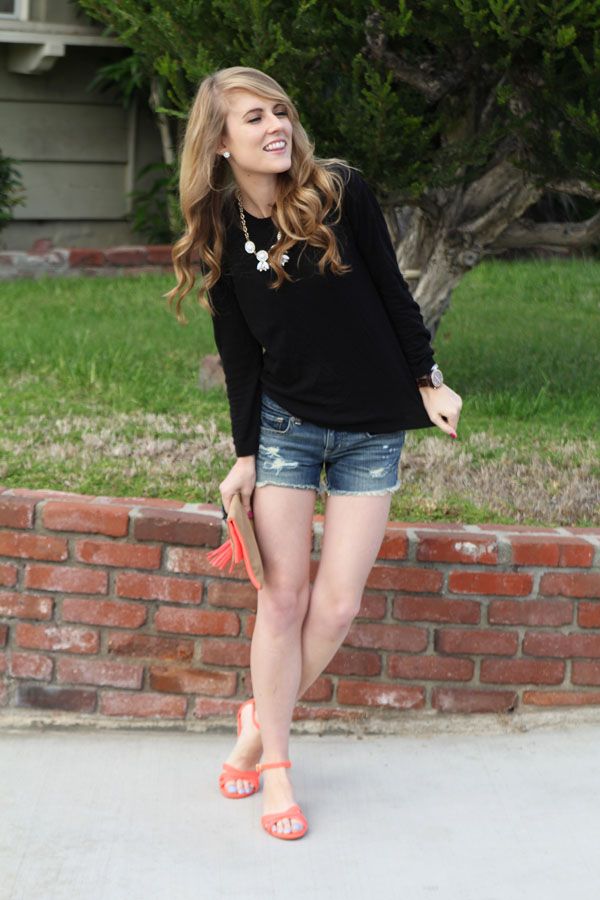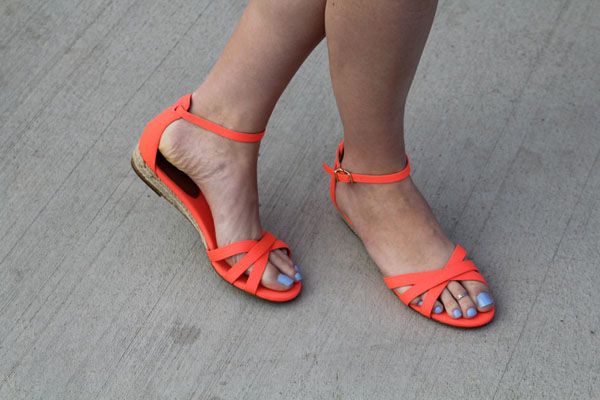 My Threads: Sweater: H&M, Shorts: American Eagle, Sandals: J.Crew, Clutch: H&M, Necklace: J.Crew Factory, Watch: Michael Kors, Sunglasses: Marc by Marc Jacobs
So these shoes and this bag are neon coral. And when I say neon, I mean they are bright. Sadly, the brightness just doesn't translate into photos. But they're so bright, you pretty much need sunglasses to look directly at them.
And that's how I like my neons. You know, it gives me an excuse to wear my sunglasses extra.
Speaking of sunglasses, this pair may never leave my face again. Yes, even when I'm inside. I'm going to be that girl. Thank you, Nordstrom Anniversary Sale.
Hope you have an amazing weekend!