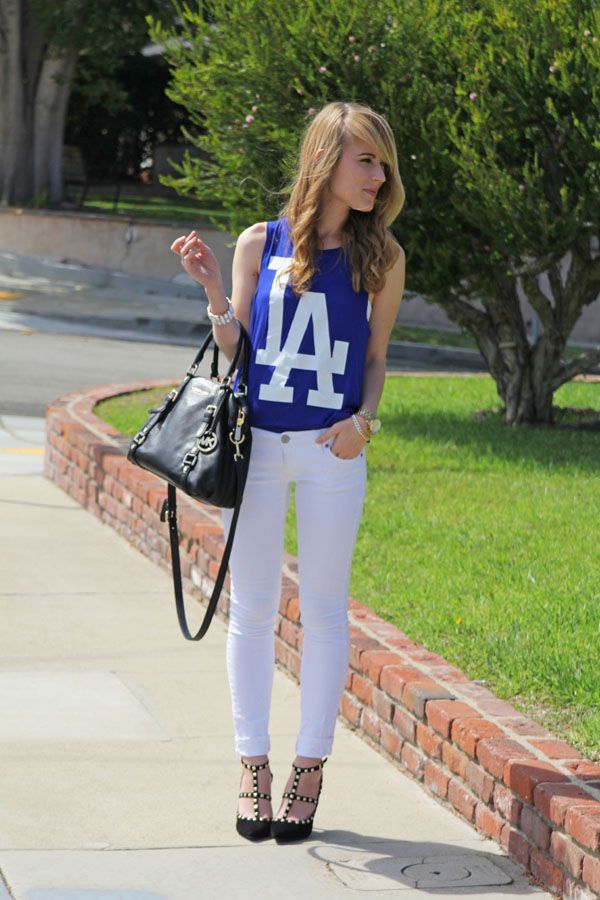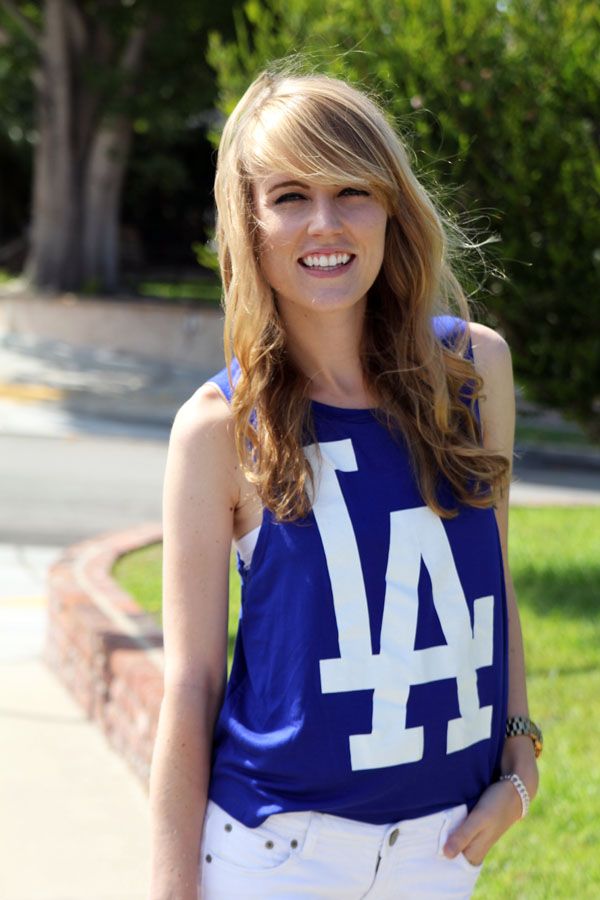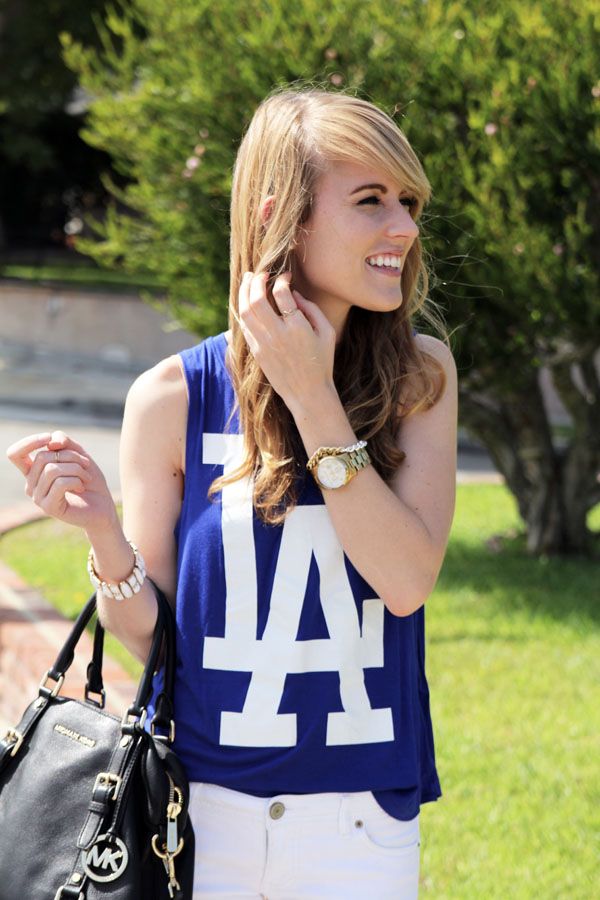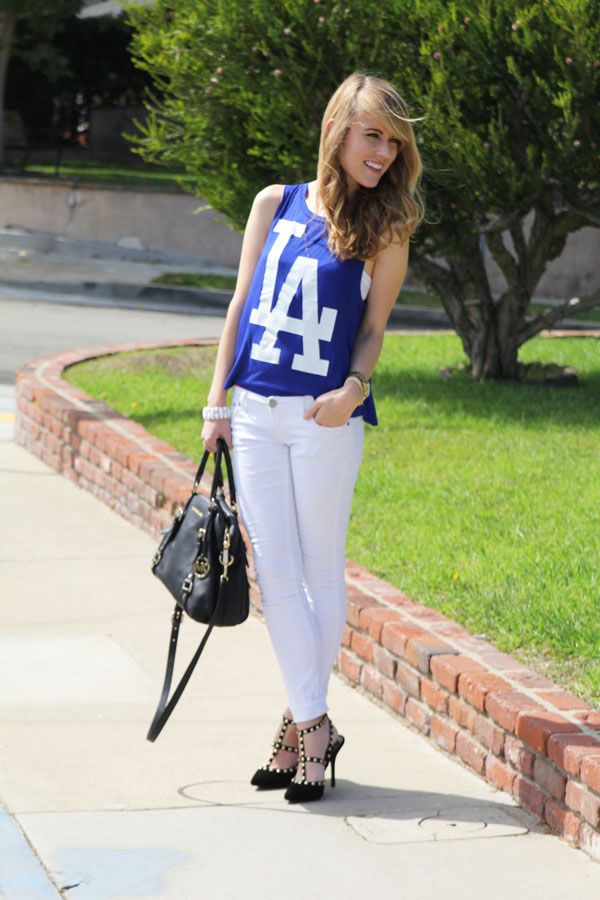 My Threads: Tank: GoJane, Jeans: Target, Heels: GoJane, Bag: Michael Kors, Bracelets: c/o Style Lately, Francesca's, Watch: Michael Kors
I haven't made it to any Dodgers games this summer, but they've been kicking some butt this season, so it only seems fair to show some love. Even if it's from afar.
Also, in one week, I'm moving into my apartment with an actual Los Angeles address. I've lived in the LA area my whole life (minus college), but I've never actually had a Los Angeles address. So in case I wasn't before, I'm officially an LA girl now. I picked up my keys and armed them with pepper spray and everything.
Happy Friday!