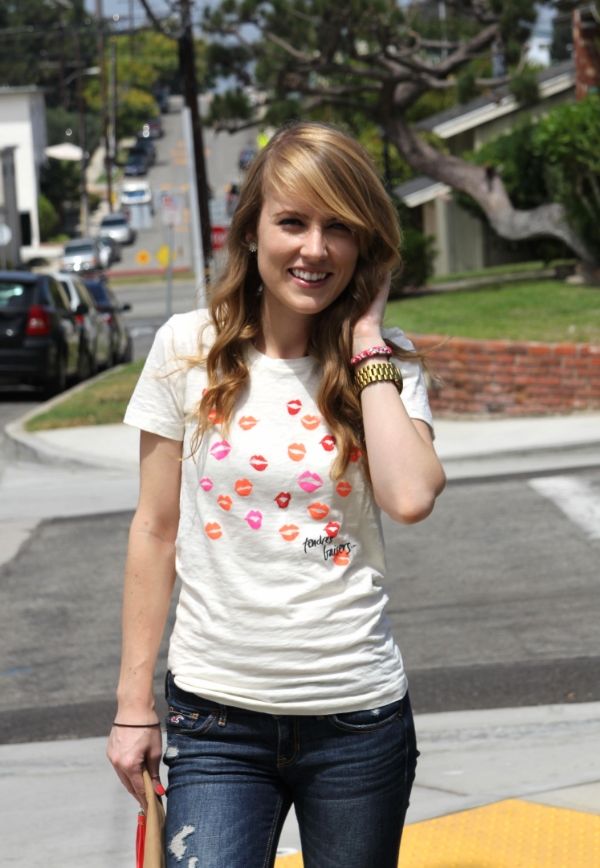 My Threads: Tee: J.Crew Factory, Jeans: Hollister, Sandals: J.Crew, Clutch: H&M, Watch: Michael Kors, Bracelet: J.Crew
I hesitated before taking pictures in such a simple outfit last week, but the truth is, I wear jeans and tees pretty often. So there you have it. My casual weekend formula. I'm giving away all kinds of secrets here.
These pictures were taken by my sister when she was in town. Once again, I'm laughing so hard in most of them, they're almost unusable. My sister's idea of a perfect blog photo? Sitting on a fire hydrant. I mean, if it works, it works, right?
Happy Hump Day! Don't forget to take a moment to make someone smile today :)