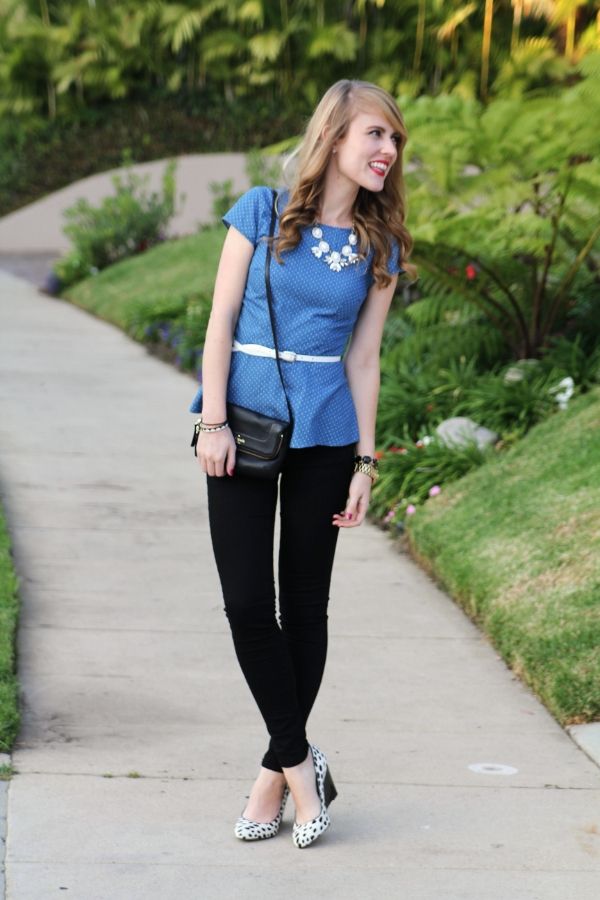 My Threads: Shirt: Macy's, Jeans: H&M, Wedges: INC, Bag: Kate Spade, Watch: Michael Kors, Bracelets: J.Crew, Kate Spade, Necklace: J.Crew Factory, Belt: Target
Twice the dots means twice the fun, right? At least that's true for polka dot addicts. This may be one of four polka dotted chambray things I own. I figure that's acceptable as long as I don't wear them all at once.
Also, I'm finally started to feel settled in LA. I'm learning where to eat (and not to eat), how to back out of my ridiculous parking place, and how to scrounge for laundry quarters. And so far, I'm loving every minute of it. Minus the busy schedule and lack of free time.
Hope you're having a fantastic week!