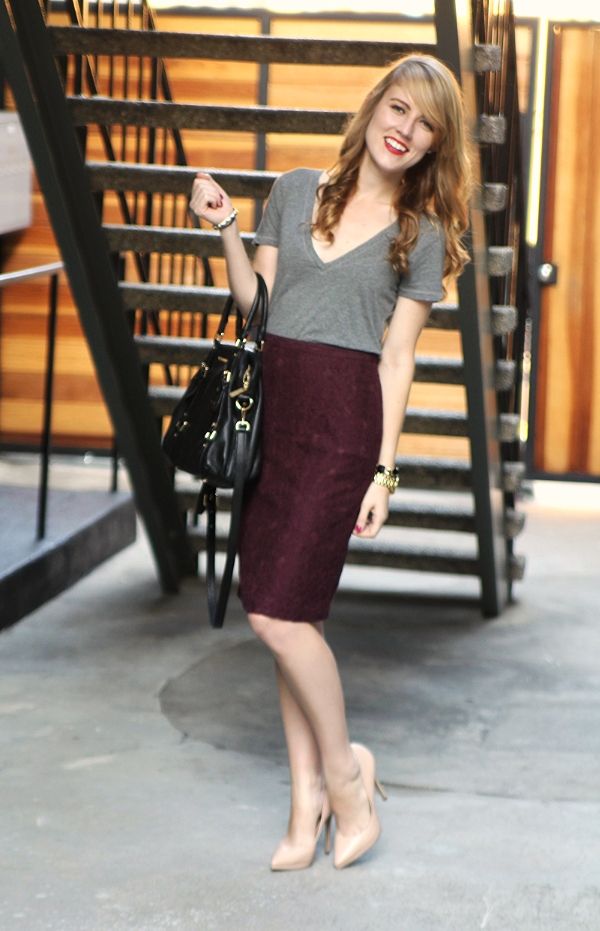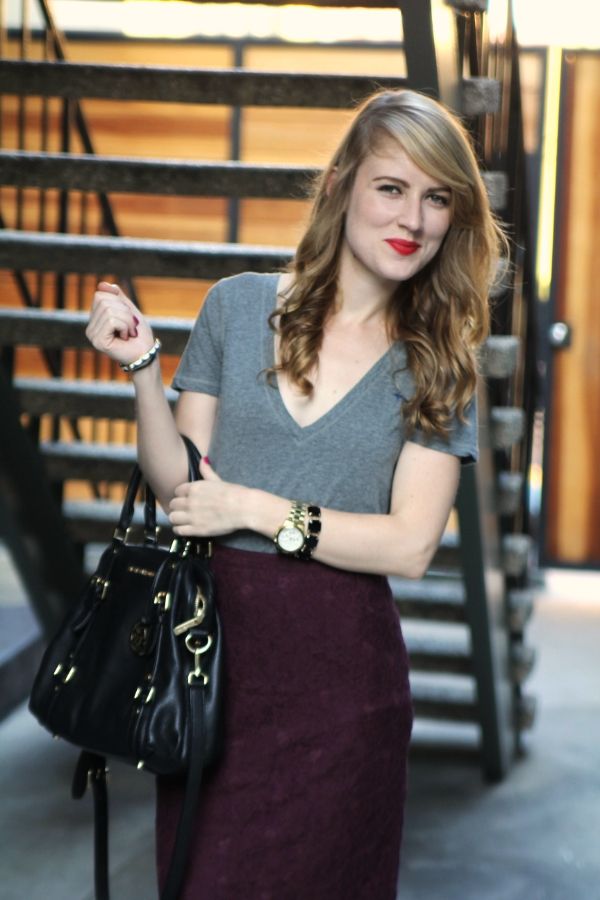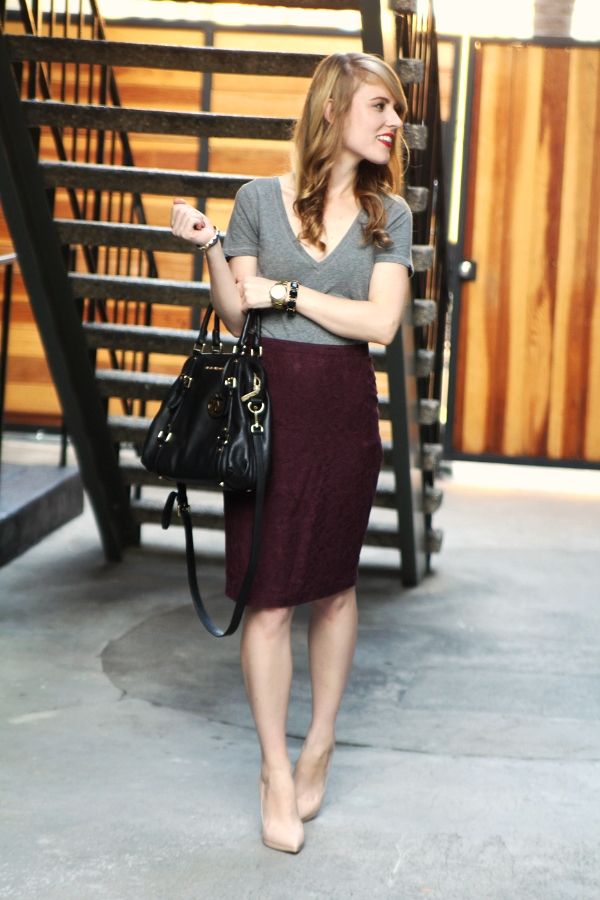 My Threads: Tee: Abercrombie & Fitch, Skirt: Banana Republic, Pumps: Report, Bag: Michael Kors, Bracelets: J.Crew, Kate Spade, Watch: Michael Kors
Disclaimer: This post has nothing to do with wine. Or whining. It just seemed like the best description for this skirt.

So when I put this outfit on, I thought it was really weird. And it kind of is. But I weirdly kind of like it. I think. I may change my mind about that in a couple days. Or probably when I'm 60 and look back on how horribly we dressed in the year 2013.

Do you think that will happen? It always seems to. I'm curious what the worst trends of the 20teens will be. I'm thinking we might have a good laugh about ombre hair and tulle skirts. But for now, I'm still on board.

Hope you had an amazing weekend!