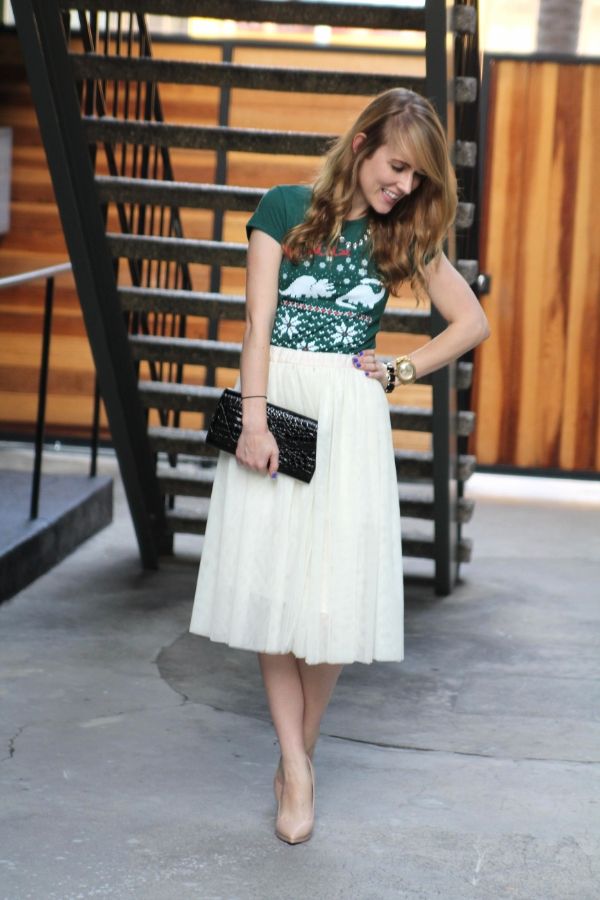 My Threads: Tee: c/o
Skip N' Whistle
, Skirt: ebay, Heels: Report, Clutch: Forever 21, Watch: Michael Kors, Bracelet: J.Crew
Yes, you are seeing this correctly. There are dinosaurs on my Christmas tee. And I can't wait for the holidays to roll around so I can wear it to every party. Because let's be real, dinosaurs and Santa joining forces on the same tee is just as good as an ugly Christmas sweater. Maybe even better.
On another note, I completely failed at posting more regularly again, but I've been battling this awful flu that's going around for a week now. And trust me, you do not want to see the outfits I've been rocking as a result.
I hope you all had an amazing holiday!
P.S. You can get your own
ugly
awesome holiday tee on
Skip N' Whistle
. They have several different animals and colors to choose from.